Bootleg Dreams
From the seeds of isolation comes elevated thoughts of pristine poppy fields and the warm light from the filtered sun. Lay down and relax. Inhale the crisp fresh mountain air. Be lazy. Be hazy. Bootleg dreams.
They are more than real.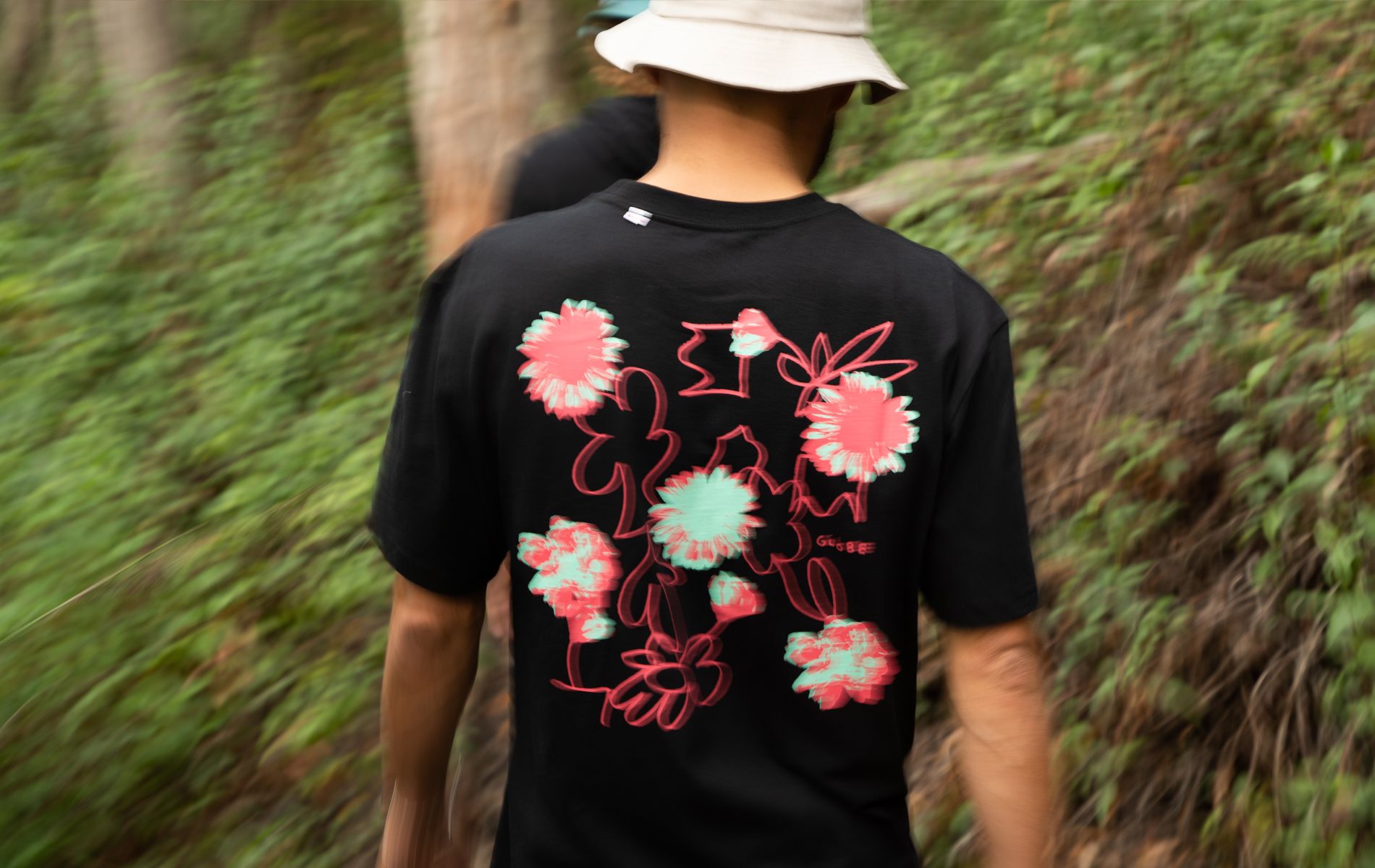 Key Features
Comfortable, durable, and eco-aware crafted from soft organic cotton.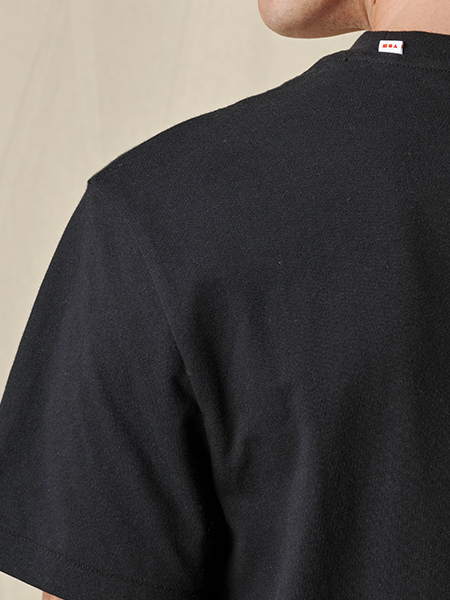 Organic Cotton
Cotton grown with organic agricultural methods uses fewer pesticides than conventional cotton and therefore reduces exposure to toxic chemicals that can end up in the ground, air, water and our food chain. Organic farming can also reduce the pesticide exposure risks for farmers along with cotton and textile workers.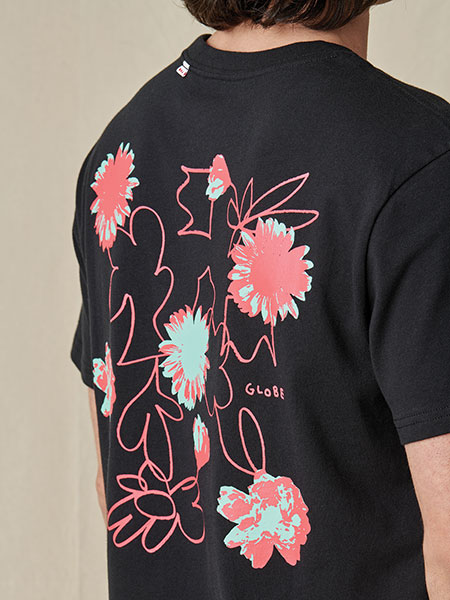 PVC and Phthalate-Free Inks
Garment screen printing has traditionally employed PolyVinyl Chloride (PVC) based inks. These chemicals can include phthalates which can be harmful to human health. Avoiding their use means safer conditions for workers and safer products all round.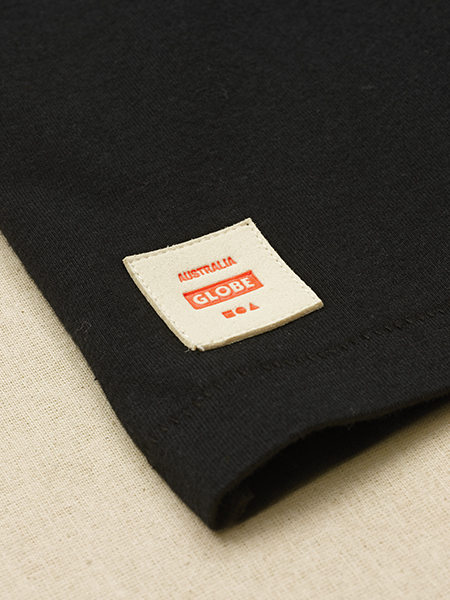 170gsm Organic Cotton Jersey
Regular fit, mid-weight staple t-shirt constructed from 170gsm organic cotton jersey. Left hand side chest pocket and 1x1 rib crew neckline for comfortable fit.The perfect weight tee to wear every damn day.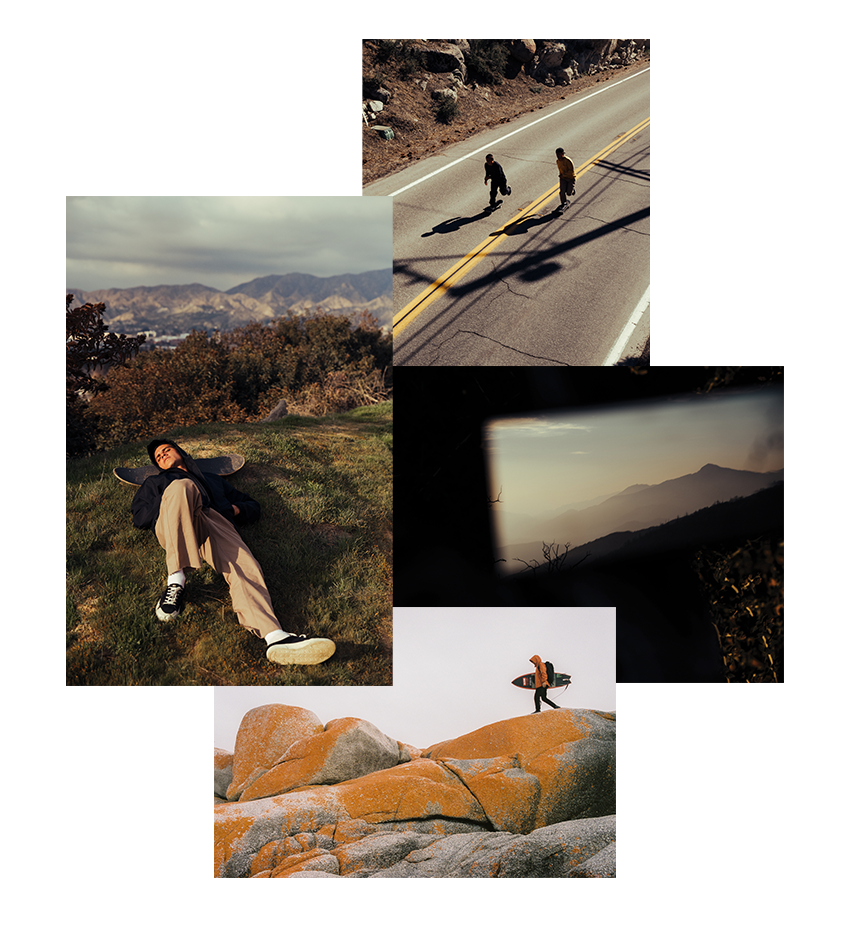 LIVING LOW VELOCITY
FOR THE ENVIRONMENT
We focus on using more sustainable fibres in our fabrics to construct durable products that are low velocity. So you have less impact on the environment.
At Globe, as skateboarders, surfers and snowboarders, we spend a lot of time doing what we love outdoors, so we are conscious of our environment.
We're far from perfect, but we've stepped off the fast fashion treadmill and are focused on producing premium evergreen clothing for the modern explorer.
Globe is using more sustainable fibres in our fabrics and rigorously testing our clothing for fit, function and durability. It's all about making quality clothing that is low velocity.
LOW VELOCITY
WARRANTY
Footwear - PLEASE NOTE OUR SIZES ARE LISTED IN US MEN'S SIZING
Kids Footwear
Men's Tops
Kid's Tops
Men's Bottoms
Kids Bottoms
Skateboards