Pantone® Color of the Year Box Set
Pantone
Color of the Year Box Set
For more than 20 years, Pantone's Color of the Year has influenced product development and purchasing decisions across fashion and furnishings, as well as product, packaging, and graphic design. As brand and product designers, we speak the language of color, and Pantone has been our Dictionary. In tribute, we offer fellow design and colour enthusiasts the ability to skate or collect a piece of color trend history.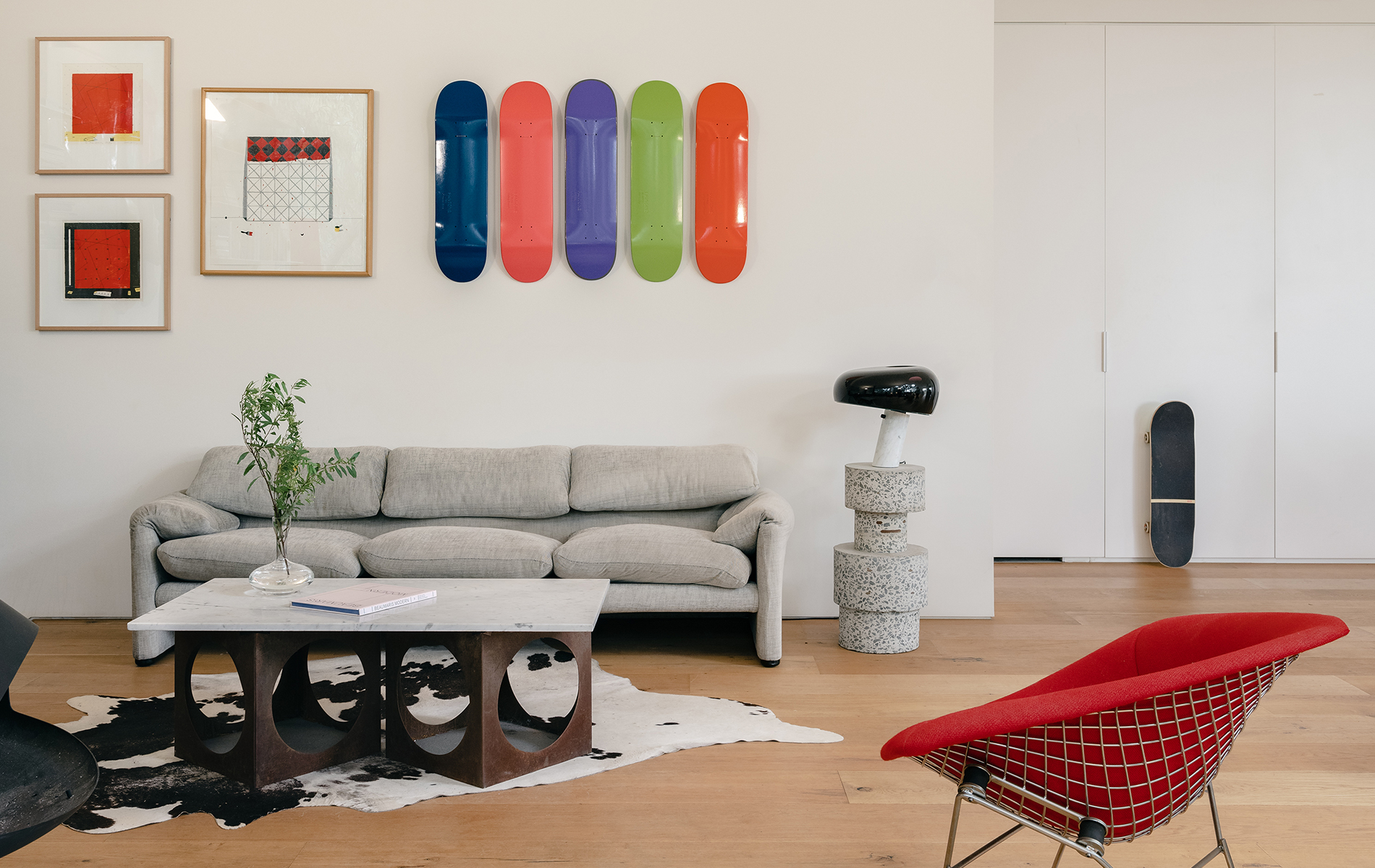 Key Features
For this limited edition, each color was thoughtfully considered and selected by the design team at Globe from the Pantone Color Of The Year archives.
Engraved Color Info
Each deck has been laser-engraved with the Pantone logo, color number, and color name before undergoing a high-gloss paint dip. The official Pantone colors have been evaluated meeting Pantone's strict criteria. The branding is subtle, as color is what's worth celebrating here.
Archival Collector's Box
Heavy card box slide-top box is perfect to store your set, or other boards from your collection after you've taken these out to skate or hang on the wall. Printed in Globe Red (PANTONE 485 C) and black, in the same proportion of the iconic PANTONE Color chip.
Official Color Story
The top of each deck features a description of the the color, relaying the feeling of the color and its importance to the year it was selected. All decks are etched with individual edition numbering.
Limited Edition of 200 Sets
Color is a vital affirmation of who we are, and living with our favorite colors is the utmost form of self expression. This set of colored decks is the perfect way to express yourself, whether that's in the streets or on your walls. Though, once this edition has sold out it will never be produced again. We would love to see what you do with yours by posting with #globeskateboards.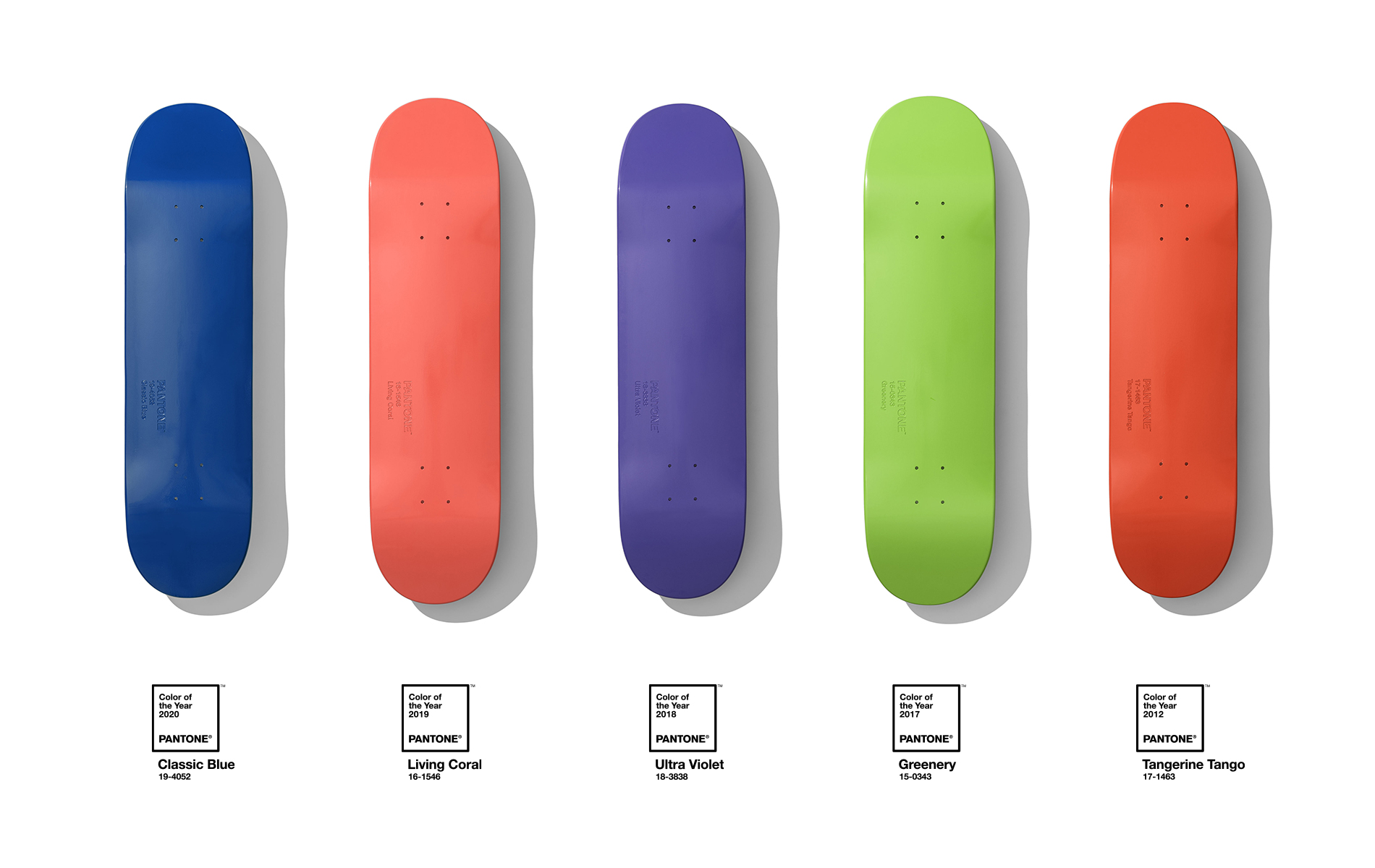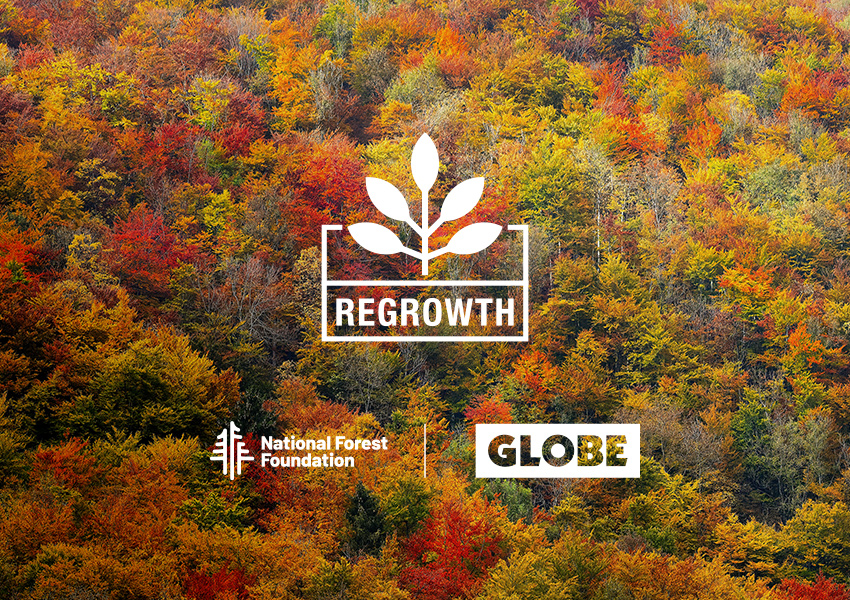 REGROWTH
As one of the world's largest manufacturers of premium skateboards, we use a significant amount of wood in our production. In order to off-set the timber we use to construct our skateboards, our goal is to engage in forestry efforts that replace far more than we consume.
To that effect, we have partnered with the National Forest Foundation (NFF) to donate to their tree-planting program. Already doubling our contribution from last year, in 2019 our donation to the NFF will plant more than three times the amount of trees we harvest annually in the making of our skateboards.
The NFF is a United States non-profit organisation that launched an ambitious campaign to plant 50 million trees across public National Forests between 2018 and 2023. The NFF partners with the United States Forest Service to target National Forests impacted by wildfire, pests and other disturbances. Globe International is proud to be making a contribution towards that effort
Footwear - PLEASE NOTE OUR SIZES ARE LISTED IN US MEN'S SIZING
Kids Footwear
Men's Tops
Kid's Tops
Men's Bottoms
Kids Bottoms
Skateboards