Quality. Durability. Comfort.
Since our inception in the early 90's, Globe has always been at the forefront of technical advances in skate shoe research and development. We strive to use the most durable and sustainable materials, so your shoes last longer, and have less impact on the environment. Developed and tested by our riders.
Featured Stories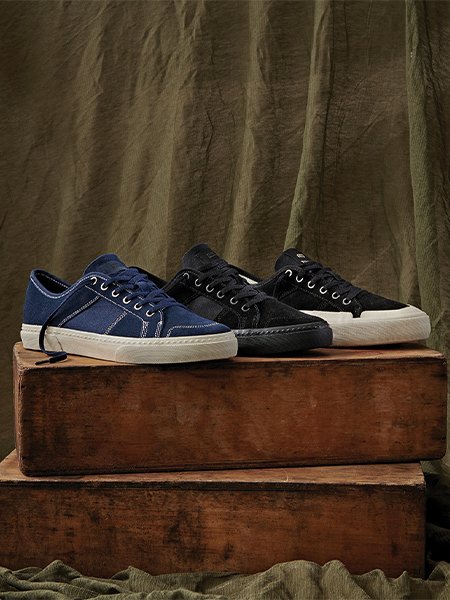 The Surplus
This season we introduce the Surplus, a utilitarian vulcanized skate shoe featuring Globe's Shockbed™ insole for impact control, and Super-V™ outsole for enhanced grip and board feel. Tested and developed for skateboarding by our team, this evergreen staple is essential for any shop wall.
Mahalo Plus
Mark Appleyard's classic vulcanized skate silhouette with added rubber ollie patch for durability. Just like the original Mahalo, the Mahalo Plus in Black Wrap also features Globe's Shockbed™ insole for impact control specifically formulated for Mark and Super-V™ outsole for enhanced grip and board feel.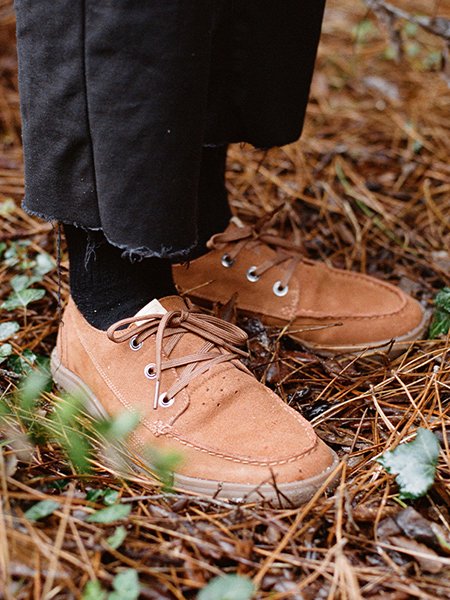 Low Tide
Featuring sustainable cotton stitching and water based glues, the Low Tide is designed with sustainability in mind. Also featuring Shockbed™ insole for all-day comfort, cork veneer lining and Globe's Super-V™ outsole containing 5% recycled rubber. As an extension to our skateboard 'Regrowth' partnership with the National Forest Foundation, we will plant one tree for every pair of these sold
Sustainability
Our revamped sustainable Low Velocity clothing program has inspired us to continue to bring more sustainably sourced materials to our footwear line, while still ensuring that durability and skate function are driving our design process. Some of the sustainable materials include:

Undyed Leather + Bloom™ Rubber
This season we're excited to present our latest step forward in our ongoing pursuit to improve our sustainability. The Collection features Wolverine Leathers™ undyed eco-nubuck and Bloom™ rubber. These materials have been thoroughly tested and proven to be eco-friendlier, more durable and fit to perform. Better for skateboarding. Better for the planet. See the full collection here.

Bloom™ Trek Rubber
Globe is the first skateboard shoe company to use Bloom™ new Trek Rubber. Bloom™ cleans up algae from waterways, and converts it into a material that can be added to the rubber in our outsoles. It's rubber made with algae – and has been tested by our skaters for durability.

Wolverine Leathers®
We continue our relationship with Wolverine leathers, using their most durable pig nubuck. Pigs are much more environmentally friendly than cows, using less natural resources to raise, and producing less methane gas. Shop the full collection here.
Durability
Designed to last. By skateboarders for skateboarding. Withstand wear, pressure, and damage. We want our shoes tough, so you can wear them for longer.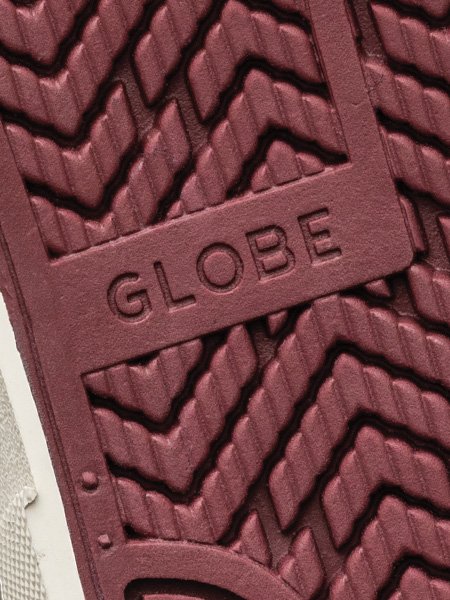 Super V Vulcanized Sole
The Super V™ vulcanized sole pattern has been designed with grip, smooth flex, and long wearing durability in mind. Globe's S-Trac lug pattern and additional material thickness in the toe and heel ensure long wear and excellent grip.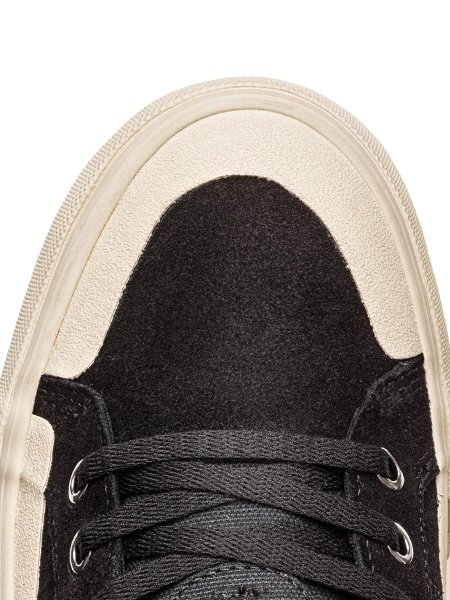 Ollie Protection
Many of our styles feature ollie protection. Rubber ollie insert patches or reinforced rubber toe caps to enhance robustness of the foxing tape, and provide more protection against the griptape of the deck.
Shockbed Insole
Globe's polyurethane footbed provides superior rebound protection for the life of the shoe.