Disaster 8.75" Cruiserboard
Natural Attractions Series
This is our biggest series yet, encompassing a variety of shapes, new and beloved. A spiritual sequel to our Roadside Distractions series, this new twist features all sorts of not so furry critters you might encounter on a walk off the beaten path. Best when admired from a distance.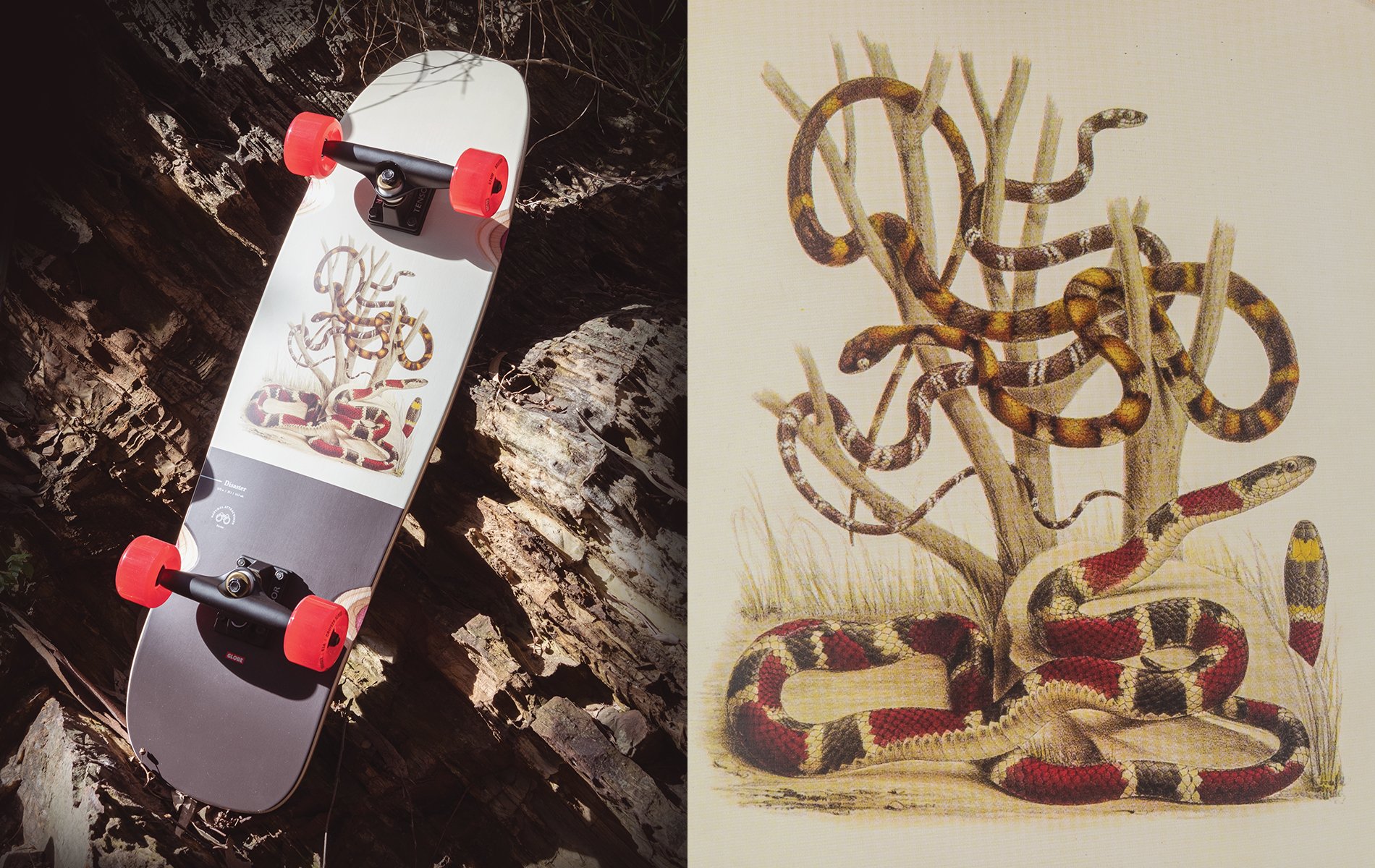 Key Features
Fully functional shredder with tapered outline and blunted nose and tail.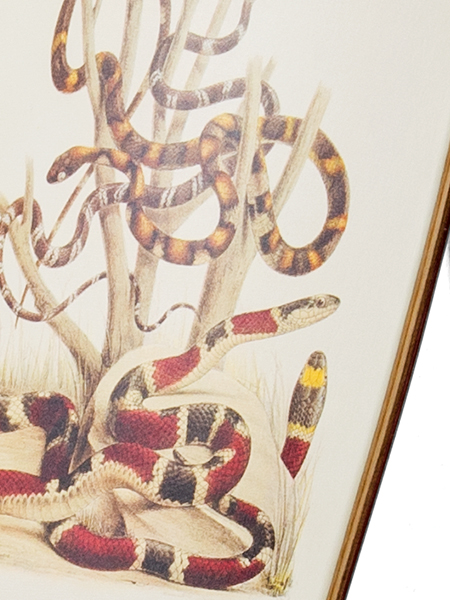 Resin Construction with artwork
Epoxy resin is used to press all our boards which make them lighter, stronger, and longer lasting than normal water-based decks. Part of our Natural Attractions range, this modern cruiser shape features snake artwork, depicting a not-so furry critter you might encounter on a walk off the beaten path. Best when admired from a distance.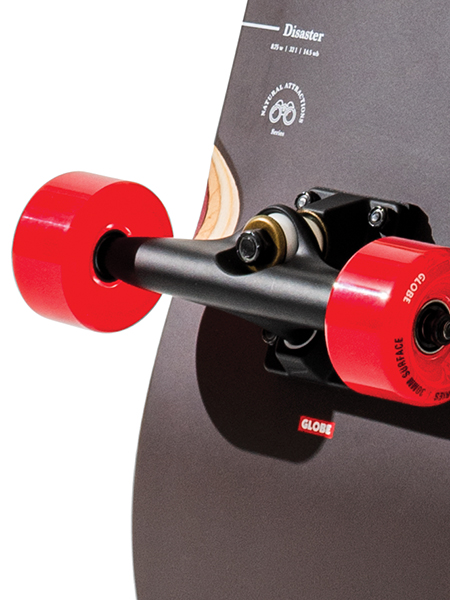 Tensor Alloy Standard Trucks
Made in premium aluminium and magnesium to produce the best quality skateboard truck on the market. All Tensor trucks feature Grade-8 kingpins and high-rebound urethane bushings. And they're guaranteed for life.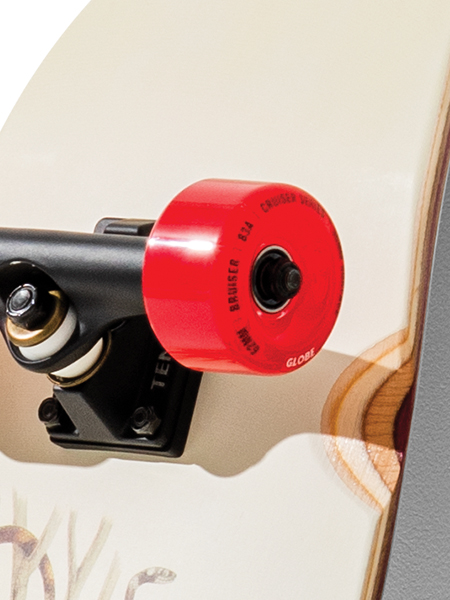 Soft, Conical Cruiser Wheels
Conical cruiser wheels feature stoneground for traction from the first push, making it ideal for cruising and carving on any surface. Standard on every complete, Globe Abec-7 bearings spin faster and longer which means less effort and faster.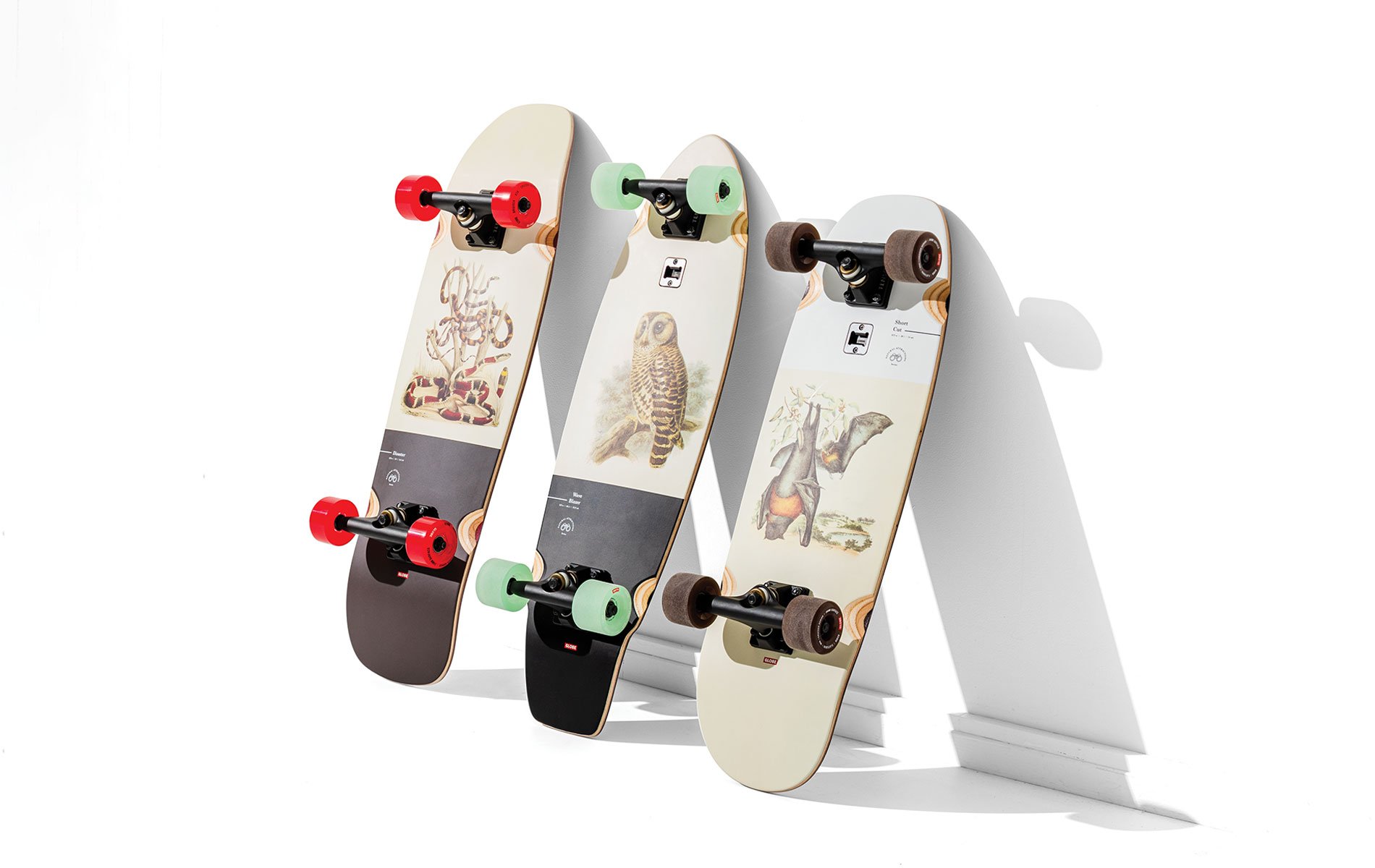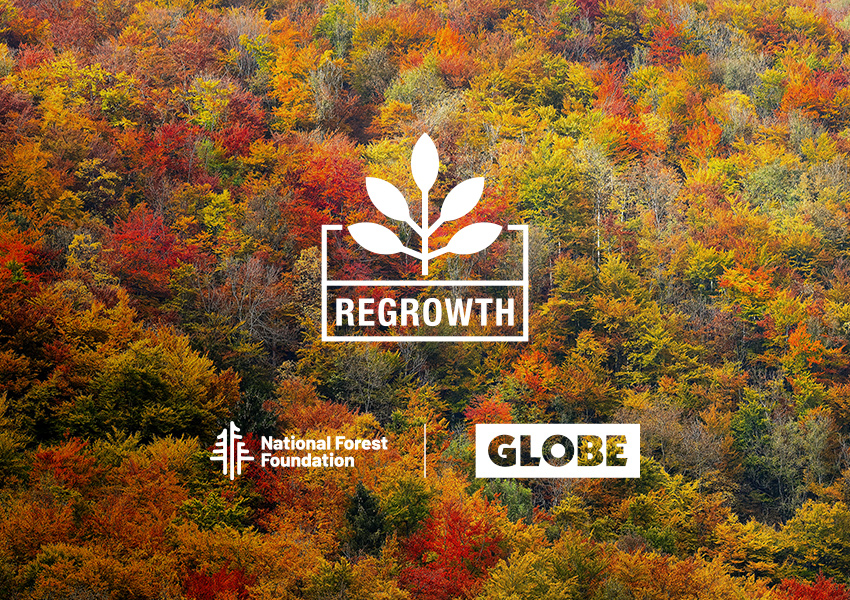 REGROWTH
As one of the world's largest manufacturers of premium skateboards, we use a significant amount of wood in our production. In order to off-set the timber we use to construct our skateboards, our goal is to engage in forestry efforts that replace far more than we consume.
To that effect, we have partnered with the National Forest Foundation (NFF) to donate to their tree-planting program. Globe's yearly donations to the NFF help plant more than three times the amount of trees we harvest annually in making our skateboards.
The NFF is a United States non-profit organisation that launched an ambitious campaign to plant 50 million trees across public National Forests between 2018 and 2023. The NFF partners with the United States Forest Service to target National Forests impacted by wildfire, pests and other disturbances. Globe is proud to be making a contribution towards that effort.