Geminon 40 Rock Longboard
Geminon Longboards
All new series featuring a mix of graphic art and exposed rich walnut for a mid-century modern inspired design. The brand new Geminon 40 Rock joins the Micro-Drop and 35 adding a new concave option within this symmetrical longboard collection.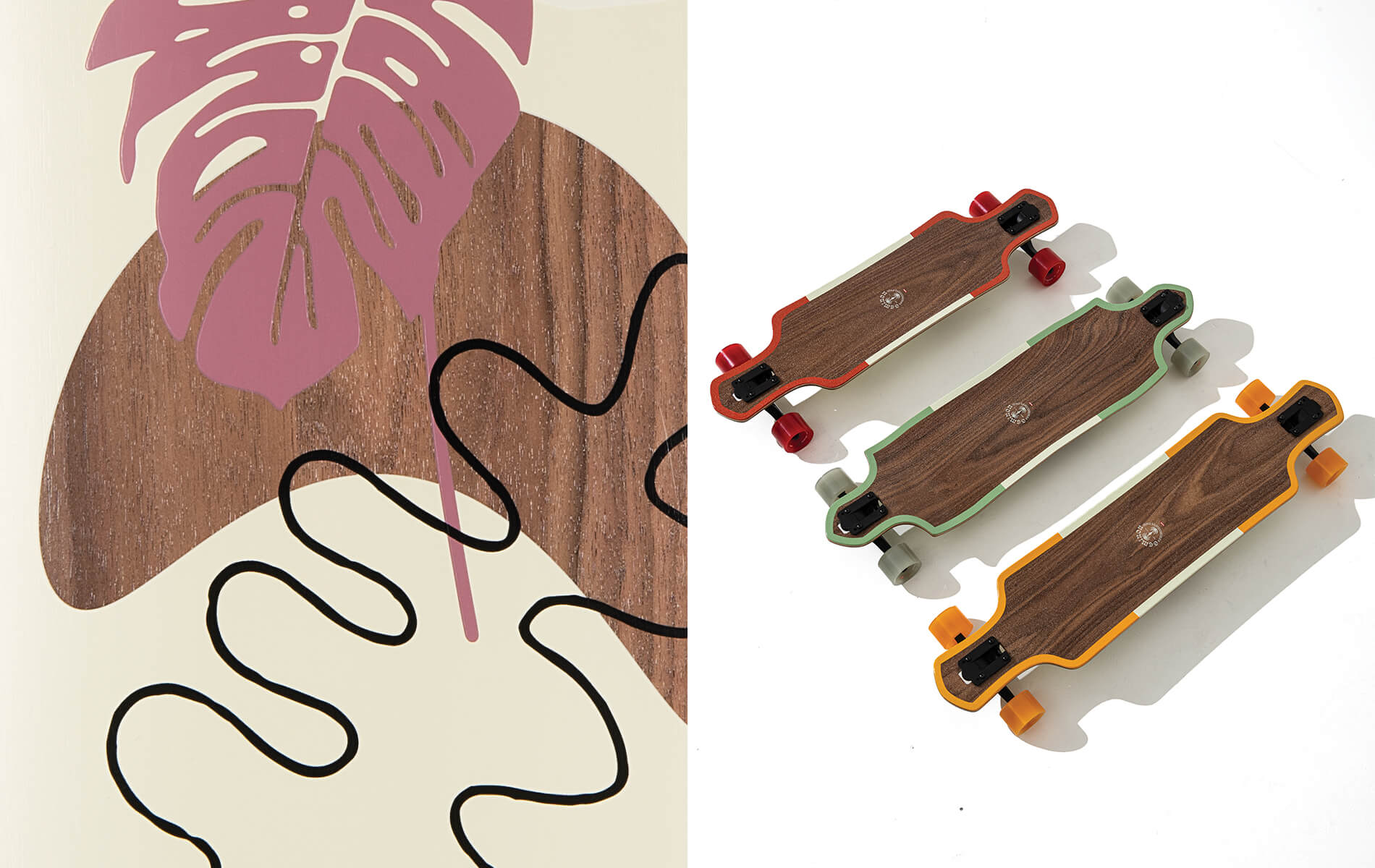 Key Features
Symmetrical cut away longboard with slightly dropped standing area.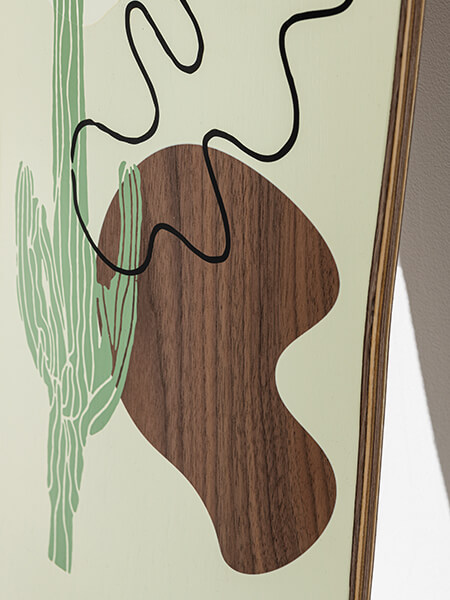 Walnut + Hard Rock Maple
Epoxy resin is used to press all our boards which make them lighter, stronger, and longer lasting than normal water-based decks. With exposed rich walnut on the surface of the deck, the Geminon series combines performance materials with a mid-century modern inspired design.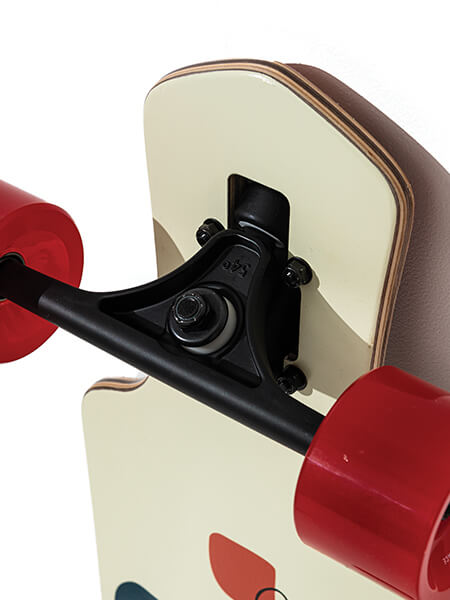 Slant Reverse Kingpin Trucks
Typically used on models greater than 34" long. Reversible 50/54º hangers. 50º for stability at high speeds. 54º for tighter, more responsive turns. Drop-through trucks allow for a lower centre of gravity and more even weight-distribution across the deck, resulting in greater stability when skating at higher speeds downhill.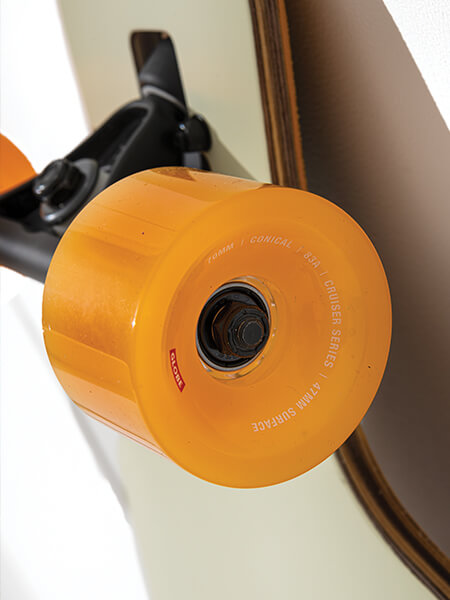 Performance Wheels
Globe's high-rebound urethane formulas are abrasion resistant, smoother, faster, and provide excellent grip. Standard on every complete, Globe Abec-7 bearings spin faster and longer which means less effort and faster.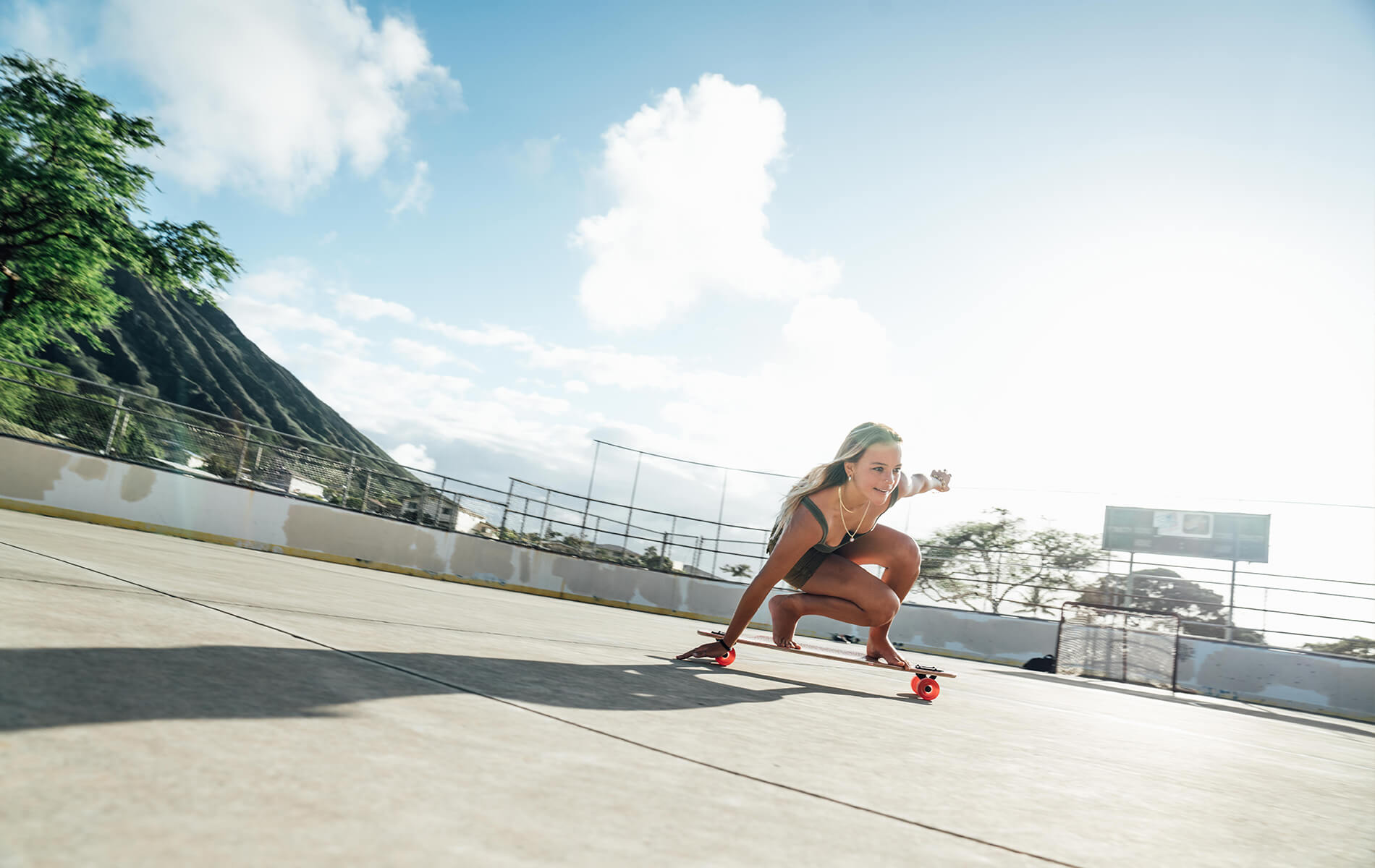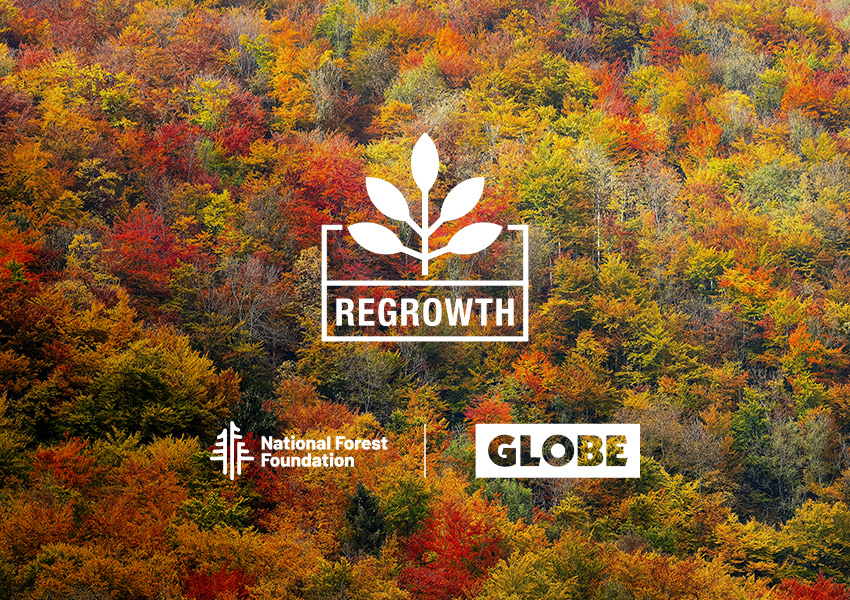 REGROWTH
As one of the world's largest manufacturers of premium skateboards, we use a significant amount of wood in our production. In order to off-set the timber we use to construct our skateboards, our goal is to engage in forestry efforts that replace far more than we consume.
To that effect, we have partnered with the National Forest Foundation (NFF) to donate to their tree-planting program. Globe's yearly donations to the NFF help plant more than three times the amount of trees we harvest annually in making our skateboards.
The NFF is a United States non-profit organisation that launched an ambitious campaign to plant 50 million trees across public National Forests between 2018 and 2023. The NFF partners with the United States Forest Service to target National Forests impacted by wildfire, pests and other disturbances. Globe is proud to be making a contribution towards that effort.